Welcome to Galleria Wellness
Your Houston Chiropractor
Call us at 713-622-5600 today.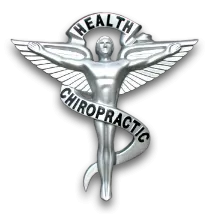 Featured on KHOU channel 11 and CW 39....
Located in the heart of Houston, the leading health professionals at Galleria Wellness are dedicated to helping you achieve a pain free life -- combining skill and expertise that spans the entire chiropractic and medical spectrum. We are one of the only clinics in the Houston area to offer Manipulation Under Anesthesia (MUA) as well as Spinal Decompression. Dr. Said utilizes several outpatient surgery centers around Houston for his MUA procedures. We work with several Pain Management doctors as well as Orthopedic Surgeons.We are committed to bringing you better health and a better way of life.
Patients seeking treatment at Galleria Wellness are assured of receiving only the finest quality care through the use of modern chiropractic equipment and technology. Dr. Said and the staff have a genuine concern for your well-being!
Free Initial Consultation & Exam

It's Your Life... Live it in Health!